Professor: Joseph M. Moxley.
Office Hours: Email me through Canvas to set up a meeting
ENC 3250 007
Tuesdays & Thursdays, 12:30-1:45
CPR: 347
ENC 3250 025,
Tuesdays & Thursdays, 2:00-3:15 pm
CPR 352
---
Notes:
This course is my adaptation of a required standardized syllabus for ENC 3250, sections 7 and 25, @ USF. This course is required for undergraduate business majors and it fulfills USF's General Education requirement for an emphasis on Collaboration. elements/outcomes/schedule as standardized syllabus.

When reviewing the schedule below don't try to follow every hyperlink. Rather, follow the hyperlinks where you need to learn more about the concept. See Navigation Guide.
---
Week 1, 8/23 to 8/29, The Problem Space
Your goal this week is to write about a problem space that matters to you and to others. Ideally, you will choose a problem space related to your major and desired professional career. This problem space needs to be
"a specific local problem happening at USF or in the community . . .The problem you choose should be relevant to your experience, related to your discipline, and happening now to people in your community or USF." GEA1
As an example of rhetorical analysis, take a moment to reflect on this assignment prompt. Notice the final sentence in GEA1: "to people in your community or USF." This statement along with the vagueness of "or in the community" opens the door for you to investigate either a USF problem or something else, a problem in the broader world.
Note the GEA1 writing prompt does not clarify a rhetorical situation. It does say the audience is the decision maker. Still, it's not clear how one identifies the decision makers in the problem space or how those decision makers become the audience. It's not clear why identifying the decision makers matters.
Here, though, I believe we are free to imagine a range of rhetorical situations and stances. Hence, for this first project and the collaborative project I want you to choose between two possible rhetorical stances:
Imagine you are a Research Assistant writing for Demetri Martin, Director of University Relations. You have been asked to investigate the university community and to obtain feedback from administrators, faculty, other students, alumni, and other stakeholders about ways the University could be responsive to a community's particular needs.

Work Product. Your end goal is a Recommendation Report, which you'll submit to Mr. Martin

Imagine you are an entrepreneur writing for admission to PPI's incubator program. Address your memo to Ms. Elizabeth Paul, Managing Partner, PPI Venture Capital, #1 Main Street, Tampa FL

You may assume the rhetorical stance of an entrepreneur who is applying for startup funding. You're competing to win $125,000 in startup funds. In exchange, PPI takes 7% ownership and helps you grow your business. Venture Design happens on occasion . . .
Assignments & Due Dates
Required Reading
Tuesday, 8/23
in-class First-Day Attendance. You need to be present in class to avoid being dropped per USF's first-day attendance policy.
Wednesday, 8/26
Submit a one-page post to the course discussion board via Canvas.

Rhetorical Stance: The audience for this post is other students in your class. Your post should demonstrate you have read and thought about these articles. Summarize what you learned from these articles about professional writing. What makes professional writing distinct from literature? scientific writing? engineering writing? fiction?
Thursday, 8/27
Discuss Discussion Board Posts, addressing grading, response, rhetoric, etc.
Sunday, 8/29
Informative Memo on the Problem Definition
Rhetorical Stance: Write as a researcher/analyst to either Demetri Martin, Director of University Relations at USF or Ms. Elizabeth Paul, Managing Partner at PPI.

Submit a one-to-two page informative Memo, a problem definition, to Assignments at Canvas. Your text should be responsive to the assignment prompt for #GEA1. At the top line of the text, provide the total word count. The memo should be no longer than 300 words. Use memo format. Adopt a professional writing style. Use concrete, sensory language. Avoid vagueness. At a minimum, employ reader-based prose. Supply any evidence needed to prove that this is indeed a significant problem. Cite any sources you use in either MLA or APA.
Problem Definition
What is the problem?

Who experiences this problem? Who are the people in your community or the USF community who experience this problem? Are there multiple stakeholders? How do different stakeholders experience the problem? Do stakeholders have competing interests or perspectives? How do people experience the problem? Is this problem sufficiently painful that they would pay money to have it ameliorated or resolved?

What kind of problem is this? Is this a local problem–i.e., a problem you, your family, friends and loved ones experience in their day-to-day lives? Is this a scalable problem? Is the problem you're imagining a new one or does it have deeper roots, even if expressed in different media and genre:. Is this is an old problem? What solutions are currently available to alleviate the problem?

Significance
Why is this problem worth investigating? Is there a potential financial incentive? Does the problem space present a business opportunity? Can you see a way to build a better mousetrap?

Feasibility
What makes you think that you or other people on your team may have the expertise, time, tools, methods, etc. necessary to tackle this problem?
Week 2, 8/30 to 9/5, Visual Brainstorming, Rhetorical Stance, Problem Definition
During Week 2, you're provided the opportunity to further investigate problem spaces "relevant to your experience, related to your discipline, and happening now to people in your community [emphasis added] or USF".
Assignments & Due Dates
Tuesday, 8/31
Tuesday, 8/31
Review of grading and commenting. Strongly recommended reading: Critique.

Discussion of Problem Definition, 1st Iteration

Mox Presentation: Editing Strategies
Wednesday, 9/1
Problem Space Visualization
Rhetorical Stance: The visualization is intended for your audience, either Ms. Elizabeth Paul or Mr. Demetri Martin. For this assignment, any form of visualization is acceptable. This task is graded complete/incomplete.

Step 1. Draft a visualization of a problem space that interests you.
Rhetorical Stance: You are a writer, speaker, knowledge worker . . . and you're engaged in the process of invention. You're engaged in visual brainstorming to evoke the knowledge you have about the topic. You want to think and perhaps bring new ideas, new insights, new associations to the forefront of your consciousness.

You can

draw a map of the problem space, noting causes, effects, and stakeholders (see examples)
create a stakeholder map that attempts to illustrate the relationships among stakeholders in a problem space
collect an image or a collage of images that will be useful to integrate. If the problem space is a physical space, take a picture of it.

The goal of this assignment is to introduce heuristics as an invention strategy and to stimulate your thinking about the stakeholders who inhabit a problem space, about causes and potential solutions to the problem.
Note: it's fine to use some other graphics tool. Alternatively, if you have some artistic skills and can write legibly, you can hand draw your illustration. I recommend you use Figma.Com. Being able to create illustrations is a very important competency, a basic literacy in workplace contexts, and Figmal, or a tool like it, can help you establish a professional tone.

Step 2. Write a 100 word summary that explains your visualization.

Step 3. Upload the visualization and summary to Assignments at Canvas.
Sunday, 9/5
Submit revised Informative Memo of a Problem Definition to the gDoc Sandbox
Note: This revised memo may address a new problem space or be a revision. Also, please remember to review your work from the lens of professional writing conventions.
Submit another copy of the Problem Definition to Canvas. This document should be written in memo format and addressed to either Mr. Demitry Marin or Ms. Elizabeth John (see notes above for bio on Demitry and Elizabeth). This memo should include a visualization of the problem space. 500 words max.
Week 3, 9/6 to 9/12
9/6, Labor Day holiday; no classes & USF offices closed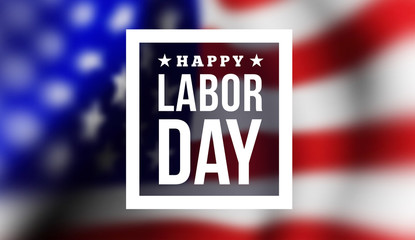 Assignments & Due Dates
Tuesday, 9/7
Read, before class
Mox: on Information Design
Editing Workshop
Writing Workshop. Draft the 60 second video copy.
Wednesday, 9/8
Video Pitch
Rhetorical Stance: The audience for your pitch is your classmates. You are speaking as the potential leader for a project. If you really believe in your project, you want to be in the room, to be in the moment.

Note: Some students have expressed some shyness about sharing the videos. If you feel that way, just email me the url and I'll review it outside of Canvas.

Length: 1 minute. Don't worry about production quality; use your cell phone. Don't rush through your words. Be sure to enunciate so listeners can follow. And try to look into the camera. It's better to be informal and relaxed than to be glued to a script that you read. Now I know that's super hard for those of us who are introverts. But try.

Evaluative Criteria: Be sure to speak clearly so your peers may follow along and know whether or not the problem space interests them. You will not be graded on production quality.

In a one-minute video, introduce the problem space you are investigating. Explain to your classmates why you are so passionate about the problem. IOWs, what's its significance? Who are the stakeholders? Who are the people who experience the problem? Do they experience the pain as a problem that must be solved or is it a pain that would be nice to be solved? Do you have any evidence to suggest the problem space is primed for innovation? Do you believe this problem space warrants additional research?

Tools
You are free to use any tool to record your pitch, but it needs to be viewable on the internet. For our purposes, a quick video on your cell phone is fine. Past students have told me they really like loom.com. And you could use Teams or Zoom and just record yourself.

Once you're satisfied with your 60-second video, you can upload it to You Tube or any similar service. You may delete the file immediately after grading if you wish, and you do not need to put your name on it.

Publish a link to your video pitch at the course gDoc Sandbox. If you are uncomfortable sharing your pitch shoot me an email and we will make alternative arrangements.
Welcome to Project 2.
This two-week module concerns information design, visual language, design, and related matters.
Week 3, 9/6 to 9/12 (Continued)
Thursday, 9/9
Required Readings
Note: Between now and next Wednesday, review the readings on design, especially design principles, so you have a vocabulary to discuss design matters, such as design thinking, visual language, and data visualization.
Information Design
Design
Recommended Readings
Videos
Introduction to Project 2
Your infographic may be a data visualization infographic that focuses on numbers to inform or enlighten readers. Develop an infographic that tells a story about data (with a heavy emphasis on numbers).

An information infographic that focuses on concepts to simplify or teach complex ideas
An editorial infographic that focuses on making an argument to persuade or call readers to take action
Your infographic must

include one original chart, table, or graph (i.e. one you created yourself).
use data visualization strategies to help readers understand a complicated concept and illustrate data in a way that helps the reader understand what the data means (i.e. helps reader see "the story" in the data.)
cite at least two sources for the information or editorial infographic. Cite all referenced data sets in the footer of the infographic or some other discreet place.

cite sources in an unambiguous way.
For this classroom exercise you can provide the URL alone to attribute your source. However, you may also use APA, MLA., Chicago, or some other appropriate style sheet. You can use asterisks or footnotes to help your readers identify which statistics relate to which sources.
Resources for Designing Infographics
Piktochart: Infographic creation app
Canva: Infographic creation app
Paletton: Color wheel that shows you different hues and shades of color that will print well as grayscale.
Sunday, 9/12
Heuristic Exercise
Rhetorical Stance: You are the audience for this exercise. You may produce a visualization, an outline, or even a list of bullet points. Focus on being creative. Don't worry about standard English. Complete as a visualization or written text. This assignment is graded complete/incomplete.

Instructions: As an exercise, a thought experiment, use the Heuristic for The Infographic Project to generate a plan for composing an infographic and design memo. Consider Exigency, Audience, Story (Purpose), Medium, Evidence + Dataset, Design, and Organization. Include a Works Cited. Adopt and an appropriate rhetorical stance and professional writing prose style.

This assignment is graded complete/incomplete. That said, put as much work into this project as possible so you get off to the best possible start. IOWs, the more stuff you give me now and get feedback on, the better you're likely to do on completion of the project.

Week 4, 9/13 to 9/19
Tuesday, 9/14
Wednesday, 9/15
Data Visualization
Note: This is a part of your infographic, not the whole infographic!
Rhetorical Stance: Assume the role of a technical designer.

Assume your client or manager has asked you to write a quick email explaining and justifying your design choices, especially the use of tables, figures, charts, etc., in your memo

Instructions: This assignment has two parts, which, ideally,, are displayed on one page:

Create an original chart, table, or graph (i.e. one you created yourself). Cite the sources for the data you are plotting on the chart. At a minimum, synthesize data from two sources.
As succinctly as possible, using the memo genre (and remember single space this time!) write a succinct explanation of the chart, table, or graph. Explain what the data illustration illustrates. Keep it under a page for sure. Even a paragraph or a sentence or two is fine. Brevity remains the coin of the realm. Remember to attribute sources. For now just the URL is fine.
Sunday, 9/19
Memo on a visual design principle employed in an infographic published at The Visual Capitalist

Rhetorical Stance: In the Discussion Forum at Canvas write a one-page memo to your peers that addresses the Beauty of Data Visualization and the usefulness of data visualization. Share with your peers an infographic featured at The Visual Capitalist.

Your memo should explain how The Visual Capitalist exemplifies one or two design principles, such as alignment or balance.
Week 5, 9/20 to 9/26
Wednesday, 9/22
Infographic & Memo on Design Choices, 1st Graded Iteration

Instructions:


Submit your Infographic & Memo on Design Choices, 1st Graded Iteration, to Canvas.
Rhetorical Stance: This is an in-house memo on design. You're playing the role of an expert and explaining what the table, graphic, figure is and what it was designed as it was.

Submit a link to your Infographic & Memo on Design Choices, 1st Graded Iteration, to the Course gDoc.

When you place a link to your gDoc of your infographic and memo on design choices please make sure you are sharing a gDoc version that permits users to have edit permissions. Your peers will need edit permissions to view and comment on your gDocs.
Thursday, 9/23
Note: We will return to meeting f2f today!
Discuss Design and Design Principles
In-class peer reviews
Sunday, 9/26
Peer Review of Infographics and Design Memo (Posted to the Course Gdoc)


Complete two peer reviews of your peers' infographics and memos: Peer Review of Infographic Assignment.

Upload a copy of your reviews to Canvas for grading.


Note: this is an important assignment: 20 points. I will carefully review your critiques to ensure they were substantive and presented in a reader-based fashion. That said, I ask that you provide critique along with encouragement.

Note: You cannot earn an A grade on peer review if you do not give substantive, critical feedback. IOWs, if you feedback is shallow, if it focuses on local as opposed to global issues, then you will receive a B grade.
Week 6, 9/27 to 10/3
Tuesday, 9/28
Before class please review
Wednesday, 9/29
Infographic & Design Choice Memo
Submit your Infographic & Design Choice Memo
Sunday, 10/3
Reasoning with Evidence (and its subpages, as necessary, depending on your literacy background)

Read the first 10 pages, the literature review:
Welcome to Project 3, Research Summary.

Your goal for this two-week long module is to report on the qualitative research and textual research you conducted to investigate a problem space(s),
Week 7, 10/4 to 10/10
This week is a review of conventions surrounding citation practices. Learn strategies for integrating evidence into your arguments and observations.
Required Readings
Reasoning with Evidence (and its subpages, as necessary, depending on your literacy background)
Read the first 10 pages, the literature review:
Tuesday, 10/5
Wednesday, 10/6
Citation Exercise #1
Rhetorical Stance: Imagine you're working for a startup that just received Series B funding. You're on the verge of doubling your workforce, moving from 15 employees to 50 employees over the next year. Your goal, as Head of People, is to write to the Founder explaining your recommendations, based on research on collaboration, to facilitate Teamwork, Communication, Leadership, and Problem Solving. Address your memo to Jody Shipka, Founder.
| | |
| --- | --- |
| Teamwork | Team Cohesion, Team Empowerment, Team Learning, Self Management/Self Leadership, Adaptability/Open Mindedness |
| Communication | Active Listening, Exchanging Information |
| Leadership | Organizing Activities & Resources, Performance Monitoring, Reorganizing When Faced with Obstacles, Resolving Conflict, Transformational Leadership |
| Problem Solving | Identifying Problems, Brainstorming, Planning, Interpreting & Analyzing, Evaluating & Implementing |
Instructions:
Read the first ten pages, the review of literature for: A Literature Review on Collaborative Problem Solving for Workforce Readiness. GRE Board Research Report Series and ETS Research Report Series, 1-27. Doi:10.1002/ets12133.
Use either APA or MLA to cite the sources you used. I recommended you check out 

Choose one of the free

Citation Tools

.

Provide the correct citation for the sources you cited.
Sunday, 10/10
Citation Exercise, Revision
As Head of People, complete the memo to the founder regarding ways to facilitate collaborative problem solving once the company onboards new talent. Address your memo to Ms. Jody Shipka, Founder.
Week 8, 10/11 to 10/17
This week you conduct two or three interviews to learn about a problem that interests you.
Required Reading
Wednesday, 10/13
Interview with a Stakeholder
Engage in an interview with a stakeholder, preferably someone you don't know who experiences the problem directly. For instance, is there a student organization or a community organization that you can meet with to learn their perspective on the problem and the problem space. Note: the interview can be online or via phone.

Rhetorical Stance: Use APA or MLA for citations. Recommended: use a citation tool.
Sunday, 10/17
Interview a 2nd and perhaps a 3rd Stakeholder. Write up results.
Rhetorical Stance: The audience for this review of qualitative research is your classmates in professional writing.
Infographic & Design Choice Memo
Submit Infographic & Design Choice Memo
Project 4: Welcome to Project 4! This assignment was designed by the Department of English and USF General Education Council. It has two separate components:
GEA1, which is a description of the assignment prompt for a collaborative project.
GEA2, which is an assignment that asks you to evaluate your work and the work of your teammates on the group project
These two assignments are accompanied by two rubrics: one for assessing the report and one for assessing collaboration.
The rubric for the recommendation report highlights four core competencies associated with collaboration and professional writing:
Communication
Critical & Analytical Thinking
Problem Solving
Integrative and Applied Learning ().
Because the 2nd, 3rd, and 4th evaluative criteria are a bit abstract, I've unpacked them a bit on the gDoc version of the rubric.
In addition to the rubric for assessing your recommendation report, USF has a rubric for assessing your teamwork and contributions of your peers: Rubric, GEA 2.
Week 9, 10/18 to 10/24
You have two goals this week:
attract people to your effort or join another person's team to explore a problem space
review research and scholarship on collaboration so that. you have a vocabulary to succeed on the self-and-team evaluation as well as the recommendation report. 
Required Readings
Tuesday, 10/19
Wednesday, 10/20
Discussion Post on Top Six Problem Statements
Rhetorical Stance: You're addressing your future potential partners…

Instructions: Review the list of problem statements written by your classmates at the course gDoc

Write a discussion forum post at Canvas that ranks the top 6 problem statements authored by the 40 students in sections 7 and 22 of Professional Writing. Succinctly explain why you have ranked each problem statement as you have. In addition to praising the top 6 problem statements be sure to provide some critique. If you have suggestions for making a problem space more feasible, please share. You can write several sentences or several bullet points for each problem statement.

Example:

#1 Title by author
Strengths: Significance, Market, Uniqueness, Product-market fit.
Weaknesses: 
Thursday, 10/21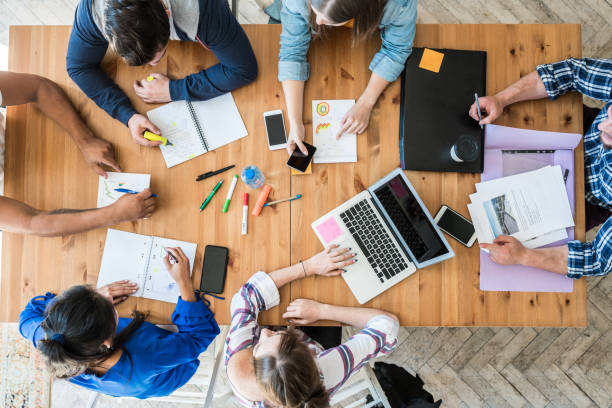 Teams for the collaborative project will be set in class on 10/21. It is imperative you attend class. If circumstances prevent that, you need to make arrangements with other students in a class to formally join their teams.
By end of class, in alphabetical order, provide a link to your team's workspace at the class gDoc sandbox.
Sunday, 10/24
Team Charter
Using gDocs, write a Team Charter for your team project. Follow the genre conventions for team charters yet tweak as necessary given your rhetorical situation.
Week 10, 10/25 to 10/31
10/30, Fall last day to withdraw; no refund & no academic penalty
This week's focus is on research. The goal is to interview a stakeholder in the problem space you are investigating. By the end of this module, you should conduct three qualitative interviews. Setting up qualitative interviews take time, so you'll want to prioritize scheduling those.
During the preliminary stages, you also want to focus on learning about your rhetorical situation. The success of your project, the degree to which it results in change, is tied to how well you define the problem for a particular stakeholder or group of stakeholders.
Tuesday, 10/26
In Class discussion of recommendation reports as a genre
Wednesday, 10/27
Sunday, 10/31
Research Proposal
Rhetorical Stance: If you are working in the stance of a research assistant for Mr. Demetri Martin, then this proposal should be written directly to Mr. Martin. Seek permission to investigate a problem space.

If you are working in the stance of the entrepreneur, then your pitch should be to Ms. Elizabeth Paul. You want to update Ms. Paul on the exciting work your team is doing in a particular problem space.
Week 11, 11/1 to 11/7
Wednesday, 11/3
Progress Report
Rhetorical Stance: You are writing to your teammates and copying me. Your have two aims:

update us regarding your textual and empirical research work

what are you learning about the problem space?

what are you learning about collaborative work?
Sunday, 11/7
Team Charter Update & Memo to Colleagues outlining conflicts and suggesting teamwork adjustments
Week 12, 11/8 to 11/14
Note: 11/11 Veteran's Day Holiday (USF Closed)
Wednesday, 11/10
Progress Report
Rhetorical Stance: You are writing to your teammates and copying your instructor. Your have two aims:

update your team and instructor regarding your textual and empirical research work

what are you learning about the problem space?

what are you learning about collaborative work?
Sunday, 11/14
Preliminaries, Recommendation Report
Rhetorical Stance: This is an exercise that will be graded pass/fail.

Create a homepage for your project at gDocs and then provide a link to it for the course sandbox. Use rhetorical reasoning to decide on best way to organize your recommendation report. That said, following sections are required:

Letter of Transmittal
Cover Page
Abstract
Statement of the Problem
Visualization of the Problem Space
Alternative Solutions to the Problem Space or Steps Associated with a Solution

Criteria used for assessing viable alternatives
Week 13, 11/15 to 11/21
Tuesday, 11/16
in-class work on Team projects
Wednesday, 11/17
Submit Recommendation Report, 1st Major Complete Draft, to Canvas
Place a link to a draft, hopefully a complete draft, of your recommendation report at the course gDoc sandbox.
Submit Recommendation Report or Business Proposal to Course Sandbox 
Place a link to your team's recommendation report at the Course Sandbox.

Name of Recommendation Report/Business Proposal, List of Student Authors
This should be a fairly complete draft. There should be about 4 pages for each team member. Note: When I speak of 4 pages here I mean of alphabetical text. There could be many screen pages, etc. because I anticipate you'll use images.
Thursday
Sunday, 11/21
Complete 2 Peer Review Memo
Submit a copy of the two emails you sent to two teams to Canvas.
Week 14, 11/22 to 11/28, Thanksgiving Week
USF is closed 11/25 and 11/26. We will not meet this week in class. Nothing is due.
Week 15, 11/29 to 12/3
11/27 to 12/3, Test Free Week
Tuesday, 11/30
submit Project 4 Deliverable #1: #GEA1
submit Project 4 Deliverable #2: #GEA2
in-class oral presentations on team project
Final Guidelines for Self & Peer Evaluation
Follow the GEA2 guidelines for evaluating your work and your peers' work (see table below).
| | | | |
| --- | --- | --- | --- |
| Contribution | Professional | Adequate | Inadequate |
| Abided by all provisions of the team contract/charter |   |   |   |
| Attended team meetings |   |   |   |
| Contributed ideas |   |   |   |
| Helped write project sections as assigned |   |   |   |
| Helped revise/edit projects sections as assigned |   |   |   |
| Helped in production of project (e.g. conducting research, selecting or designing visuals, etc.) |   |   |   |
Thursday, 12/2
Submit Team Presentation
in-class oral presentations on team project
There is no final examination in this class. There is no additional work due for Professional Writing.
---
*Please note this schedule may be changed at the discretion of the instructor. To see the most up-to-date version of this schedule, you may need to clear the cache in your browser or try a different browser.